Travel planning – bag for a 9 week trip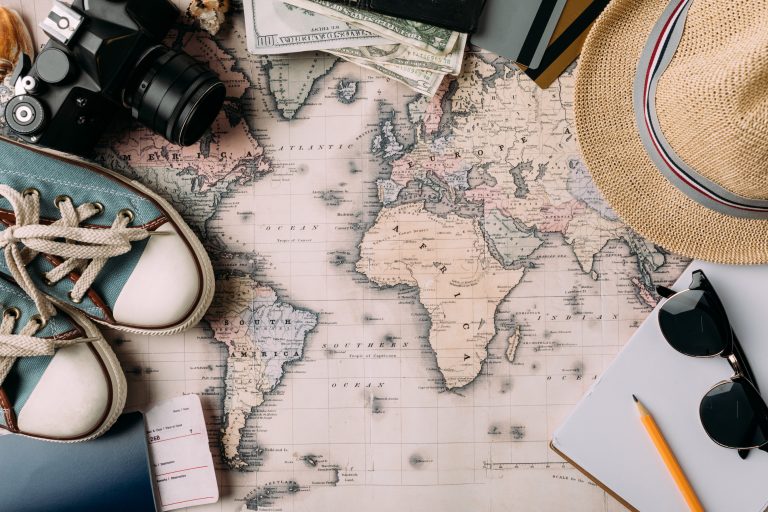 My husband has a sabbatical coming up and we're taking advantage and going traveling for 9 weeks, leaving near the end of March and entering Europe's spring (we hope! The 'Beast from the East' icy blast has made us rethink our packing needs a little!). One of the joys of being an empty nester is that we now have the freedom to up and leave without worrying about the kids (although we have had to find a house sitter for the 15 year old cat!! LOL)
But nine weeks! Wow. I am so excited! It has been such fun to organise and we're staying in a range of places, some expensive, some budget and traveling by plane, train and car so we get to experience as much as possible without just flying from one country to another.
We have so many places lined up to visit and so many different things planned (including a weekend in Vancouver, an Easter wedding in UK, a romantic trip to Paris, a family catch up weekend in Barcelona, a 10 day hike in Northern Spain, a restful week in Portugal, a gourmet visit to southern Italy, a tour of Russia and a two day stopover in Shanghai – whoa! I'm exhausted just saying it!) but I'm facing the usual dilemma…what to pack? And what to pack it into?
We did a trial packing run a couple of weeks ago and came to the conclusion that the bag I was going to take wasn't big enough. I'm conscious of the fact I will be lugging this bag around a lot and don't want to make it too heavy (after all, you can pack the same number of items for 1 week as you can 9, right?) but I do have a lot of stuff to take, such as hiking boots, walking poles, wedding attire etc. It has to be easy to manoeuvre with wheels to tug behind me and have straps for carrying like a rucksack for when I'm in train stations and have to do numerous steps. It also has to fit my frame. I'ma hobbit by birth, reaching 5'1″ in my stocking feet, so anything that has a frame and straps needs to be adjustable to fit me and be (as) comfortable (as possible). It also has to have handy internal pockets where I can easily store (and find) all those little things you want to get your hands on quickly.
Research brought us to the Osprey Sojourn 80 which (after trying it in the shop) seems to be perfect for the job. It is good fitting, has great wheels that are big enough to haul up deep curbs and lots of internal pockets.
Time will tell! (But look at that colour!! I'm never going to miss that on airport carousels now, am I?)
Oh the joys of travel and packing!!! Getting excited now!